Regular price
Sale price
$10.00 USD
Unit price
per
Sale
Sold out
Share
Satisfy your cravings for something sweet and savory with Cinnamon Chia Seed Peanut Butter Bliss! Made with all-natural, dry-roasted peanuts and honey, sweetened by Mother Nature, plus chia seeds and a pinch of sea salt, this "healthy meets yummy" blend is topped off with a hint of Saigon cinnamon for a unique twist. Nutrient-dense and delicious, this is one guilt-free indulgence you won't want to miss!
So simple. So healthy. So Blissful. Spoonful's are dangerous 
Dairy Free

Gluten Free

Palm Oil Free
View full details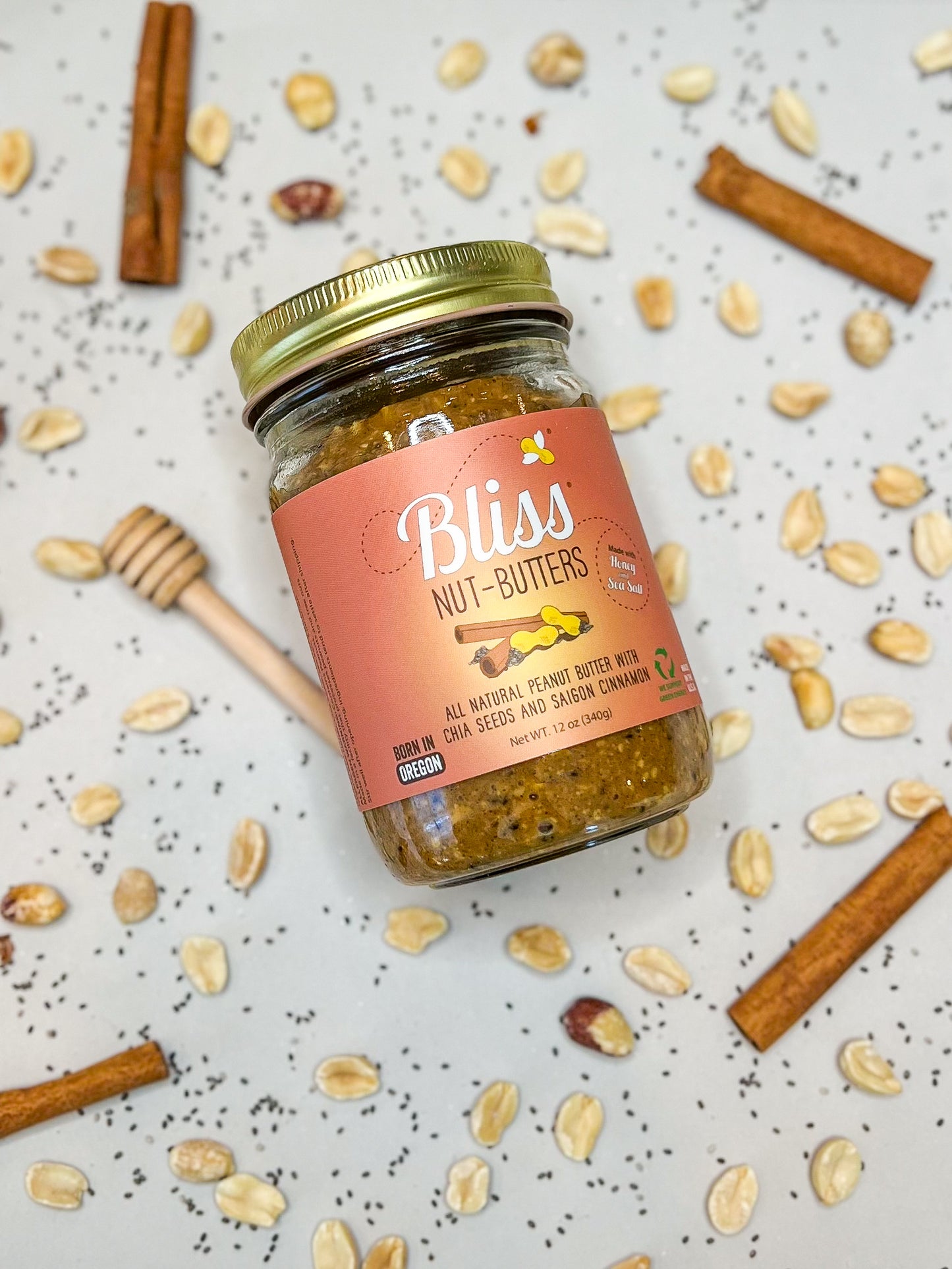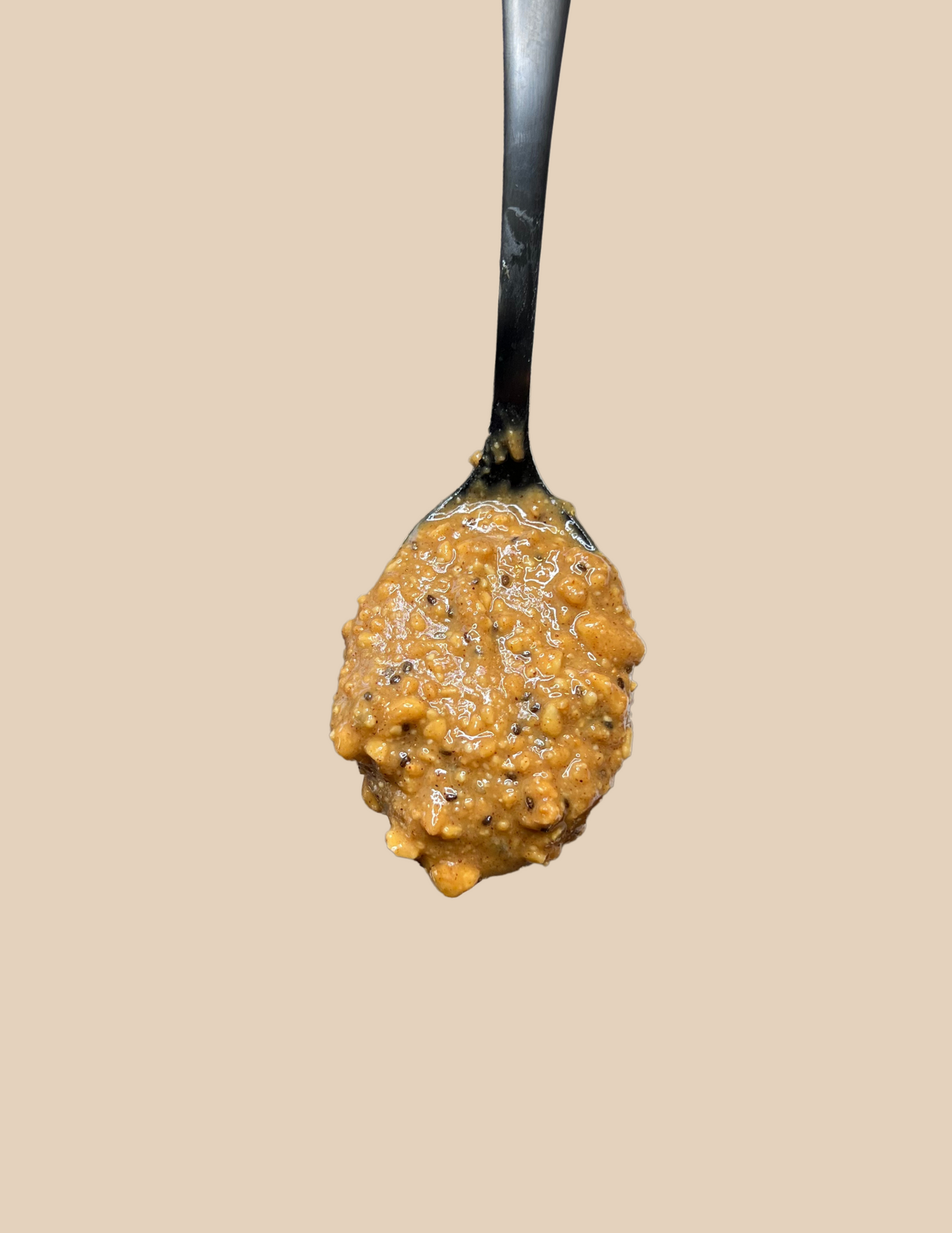 Bliss Peanut Butter is the only peanut butter I'll eat now. it's the best
Ever since we were brought a Christmas Box at the front door of one of my husbands clients that was filled with Bliss Peanut Butter, I won't ever eat any other brand.
Cinnamon Chia Seed Butter
I have tried many of your flavors and have liked all of them, but this is my go to butter. Like it very much.
Love the product, but...
I love the product but the packaging paper in the last shipment had lots of oil spots, and the jars were oily. The lid to one of the jars was cracked along the edge. Thought you might want to know. Thanks!
Replacement order
I appreciate the rapid response regarding a broken jar in my order. Replacement jar arrived fully packed and safely boxed. Care taken in customer service department. Thank you!
Order not received
Have not received order. Please advise.